Join the Greater Flushing Chamber of Commerce on Tuesday, June 2, 5pm, for a book reading and discussion led by Christina Chiu on her new novel, Beauty, as part of our celebration of Asian American Heritage Month.
RSVP via Eventbrite or Facebook.
Beauty by Christina Chiu, winner of the 2040 Book Prize
"Christina Chiu's Beauty is beautiful in the way of a scalpel blade. It's that sharp and precise, that lacerating, that true."
– Michael Cunningham, Pulitzer-Prize winning author of The Hours
"I can't think of novel more unflinching in its portrayal of lust, love, and parenthood. Christina Chiu has a unique gift as a storyteller for unflinching honesty, and the ability to see the transcendent in the details. Beauty is a novel of one woman's life, epic in emotional proportion. I was captured by Beauty and gleefully held there through to the last page."
– Mat Johnson, author of Loving Day and Pym
"Beauty immediately caught me with its propulsive force and kept me mesmerized with its lyrical writing, insight and humor as we watch the sweep of a woman's life, from young to old, through loves, lies, children, marriages, artistic promise and failure, and the changing meaning of 'beauty'. I couldn't put this book down, and I was so sad when such a richly described world came to an end."
–Marie Myung-Ok Lee, author of The Evening Hero
About the Webinar Presenter:
Christina Chiu
Christina Chiu is the author of Troublemaker and Other Saints. Her stories have appeared in Tin House, The New Guard Literary Review, Washington Square, The MacGuffin, Charlie Chan is Dead II, World Wide Writers, and elsewhere. Troublemaker won the Asian American Literary Award and was chosen for the Alternate Section of the Bookof-the-Month Club & QPB. Chiu is Fellows Council President at the Virginia Center for the Creative Arts, a board member of the New York Writers Workshop, and is one of the founding members of the Asian American Writers' Workshop. She is also a shoe designer. Find her at christinachiu.org.
About the Series Organizer:
Greater Flushing Chamber of Commerce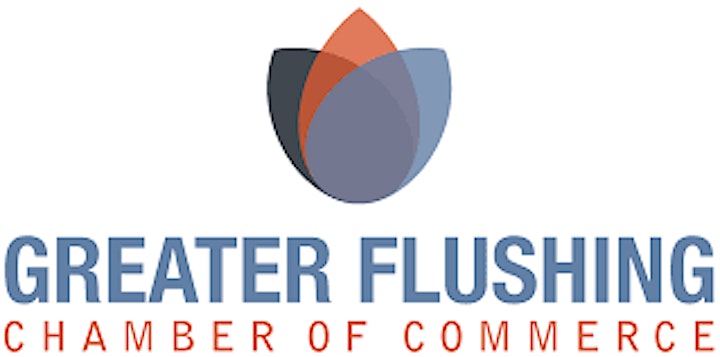 The Greater Flushing Chamber of Commerce is a nonprofit membership association that fosters the economic growth, inclusive diversity, and shared prosperity of #Flushing #Queens through advocacy, networking, and education: "We envision a community that is a beacon for economic opportunity, mutual respect, and solidarity. As we overcome challenges and reach for our dreams, we transform ourselves and redefine what it means to be an American."
For more information about Greater Flushing Chamber of Commerce, visit flushingchamber.nyc. Find Yourself Here! #FlushingFantastic
Use Facebook to Comment on this Post